Aqualand, the fun brand in Yasmine Hammamet
The Aqualand at Carthage Land is an unrefusable alternative to the lazy sunbathing holiday days, an ideal place for children, adults, couples and families.
At Aqualand you will find a real oasis with attractions ready to take you towards adventure and adrenaline. The multi slider and the wave pool are only few of the temptations you cannot resist.
The multi slider with 4 parallel glides dare you to enjoy and to have fun while the 60 cm high waves pool is a true aquatic heaven.
What would it be like to live on the shore of the ocean? At Aqualand you can find one of the most fascinating aquatic attractions known as the waves pool. You'll feel like you are on a tropical island!
A universe of childhood, full of color awaits the children. Water + imagination, in one word : fun for kiddies at their own pool.
Sun, adrenaline and fun
Let yourself be kissed by the sun, forget about the daily stress and relax even for few hours. Don't let the summer shine without you, join us, recharge your batteries with energy and relax!
Adventure yourself into a fascinating world and make Aqualand a centerpiece of your Yasmine Hammamet holiday agenda.
The residents of the Medina Hotels & Resorts beneficiate of free, unlimited aces to Aqualand within the All Inclusive formula as per the non-residents, we dare you to accept only one rule : escape the routine !
Les résidents Medina Hotels & Resorts bénéficient d'accès gratuit et illimité à Aqualand dans le cadre de la formule All Inclusive, tandis que pour les non-résidents, nous vous lançons de défi d'accepter une seule règle: échapper à la routine!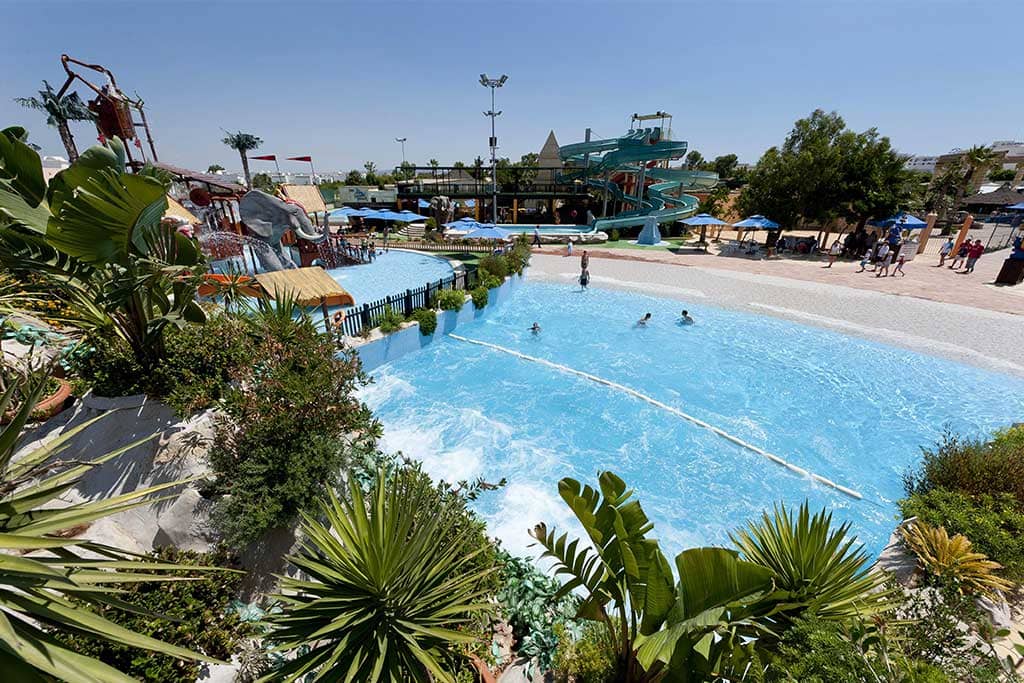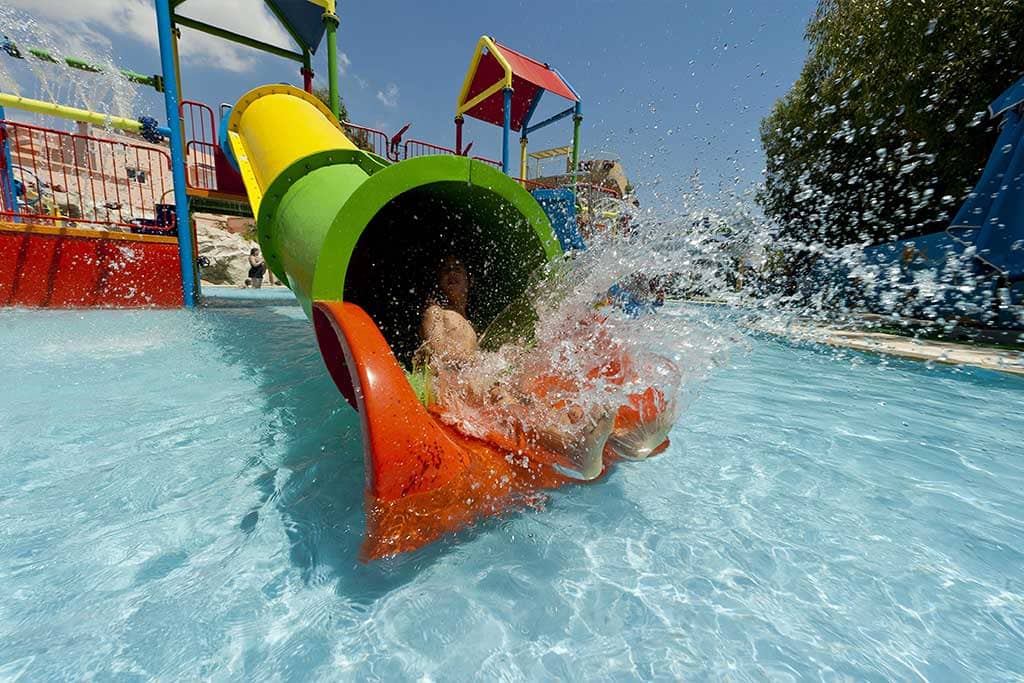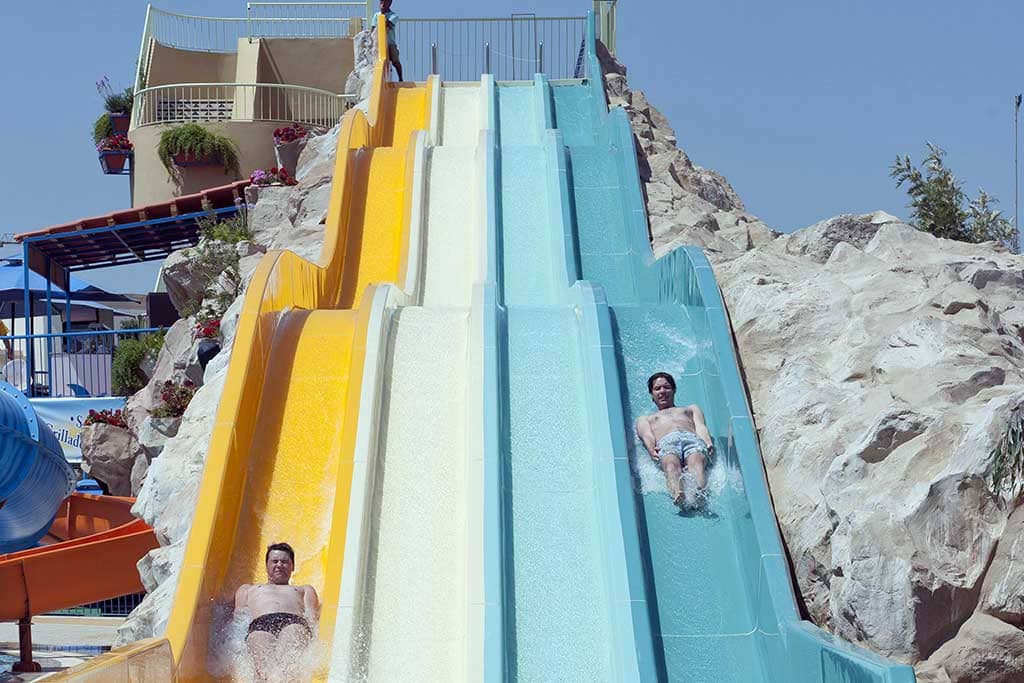 Réserver